The 1st Kentucky Combine is in the books, and a number of players turned in standout performances. The creation of Kentucky Head Coach John Calipari, this highly-anticipated event put Kentucky in the spotlight for scouts, fans, and recruits alike.
Typically, measurements and testing are done by neutral parties, and given that this is the first event of its kind held by a university, it will be fascinating to see if the numbers hold up when the NBA Combine rolls around in the spring. The measurements in the link below were distributed to scouts as part of an official event booklet.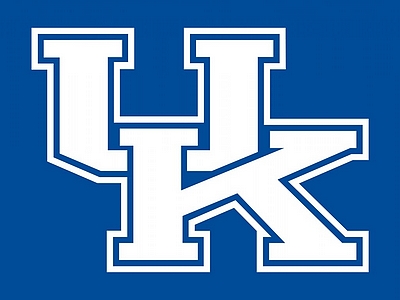 Combine Results
---
Karl Towns
was Kentucky's longest player posting a 7'3.25 wingspan at 6'10.25 without shoes and 250-pounds. His measurements are consistent with the numbers he posted at the last two Nike Hoop Summits. His athletic testing, however, were fairly impressive, as his maximum vertical is just an inch lower than the marks posted by
Cody Zeller
and
Joakim Noah
when they were coming out of college. Towns has never been known as a high-flyer, and it will be fascinating to see if his impressive testing here is a sign of how his body is progressing in a college strength program.
Willie Cauley-Stein
measured almost exactly as he did a year ago at the Nike Big Man Skills Academy standing 6'11.25 without shoes with a 240-pound frame and 7'2 wingspan. His 6.4% body fat is simply outstanding considering he's gained some 30 pounds since his high school days, while his 3.15 second ¾ court sprint and 12'3 maximum reach are almost identical to the numbers registered by
Dwight Howard
coming out of high school. The latter ranks among the 10 best marks in our entire database. The 19 reps Cauley-Stein pumped out on the bench (185-pounds like the NBA Combine) are also fairly impressive considering his strength was maligned early in his career. There's no question that Cauley-Stein is currently the gold standard when it comes athletic ability when it comes to center prospects in the college game.
Andrew Harrison
measured 6'5 with a 6'8.25 wingspan and 210-pound frame. His 4% body fat was the lowest among Kentucky players. His athletic testing was solid, but not spectacular as his 36.5 maximum vertical leap doesn't jump off the page.
His twin brother
Aaron Harrison
had a better showing, measuring 6'5.25 without shoes with a 6'8 wingspan while posting a maximum vertical leap of 38 inches. Both Aaron and Andrew ran fairly well, finishing the ¾ court sprint in 3.20 and 3.19 seconds respectively. Standing 6'5.5 without shoes with a 6'9 wingspan and a 211-pound frame coming out of USC,
DeMar DeRozan
is a fair comparison for the Harrison twins size wise.
Dakari Johnson
's measurements are very similar to the ones he posted almost three and half years ago at the
LeBron James
Skills Academy. Standing 6'11.25 in shoes with a 7'0.25 wingspan and a 255-pound frame, Johnson has great size for a center and his 34 inch maximum vertical leap ties him with players like
Emeka Okafor
, and
Nene
among NBA centers tipping the scales about 250 when they were entering the league, even if it was the lowest mark among Kentucky prospects at this event.
Marcus Lee
measured 6'8 without shoes with a 7'3 wingspan. His +7 height to wingspan differential is extremely impressive. His 220-pound frame remains skinny, but extremely lean as evidenced by his 4.1% body fat. His 38.5 inch maximum vertical is terrific, and his physical tools on the whole have a strong resemblance to those of
Hakim Warrick
.
Alex Poythress
measured as expected, standing 6'7.25 without shoes with a 238-pound frame and a 6'11.25 wingspan, but performed tremendously well in the athletic testing, registering a terrific 3.16 second ¾ court sprint and a 41.5 inch maximum vertical leap, which would rank as one of the top-20 or so marks in our database regardless of position. His 37.5 inch no-step vertical leap would rank among the top-10 in our database. His 26 reps on the bench falls just short of our database record of 27 recorded by the 270-pound Jason Keep in 2003.
Tyler Ulis
measured just 5'8 with a 155 pound frame and 6'1 wingspan. As we've stated previously, size is Ulis's biggest obstacle in becoming a high-level player, as he ranks among the smallest players in our database all-time, but he's gained some 10 pounds in the last year, which is a step in the right direction. For reference,
Isaiah Thomas
measured 5'9.5 with shoes (Ulis was 5'9 in shoes) with a 182-pound frame and 6'0 wingspan coming out of Washington.
Devin Booker
had the worst height to wingspan ratio of players here, registering a 6'6.25:6'6.25. Booker's 35.5 inch vertical leap doesn't jump off the page either, but it's the freshman's shooting and skill level that propelled him to rank among the nation's best high schoolers a year ago, not his athletic prowess.
Dominique Hawkins may not be as highly touted as his peers when it comes to his NBA potential, but his 44.5 maximum vertical leap ranks among the very best marks in our database.