Buried in an excellent blog entry by
ESPN Insider's Chad Ford
today was the extremely interesting news about a major rule change that could have significant implications on this year's draft process. According to Ford, the NBA has decided to ban all agent and team-sponsored workouts until after the NBA pre-draft camp (bumped up a week to May 27th) is completed. This is something that has been rumored to happen in NBA circles as early as the week following the pre-draft draft last year, and continued to come up from time to time over the past few months until finally (apparently) coming to fruition.
Typically, the month of May is stacked with quite a few private workouts conducted by teams—at times on a daily basis—that sees prospects fly around the country hastily in an attempt to be seen by as many NBA executives as possible. See our
workout schedule from the 2006 draft
, which is not a comprehensive list by any means, to get a feel for the amount of workouts that won't be conducted thanks to this new rule.
As Ford points out
, the main reason the NBA decided to change the rules was to encourage more players to compete at the pre-draft camp, and potentially the all-seniors Portsmouth Invitational Tournament as well. Over the past few years, fewer and fewer first round draft prospects have elected to play at these events, instead preferring the more controlled environments of private workouts, where there is less to lose on an individual level. Last year, only two pre-draft camp participants,
Renaldo Balkman
and
Jordan Farmar
, were drafted in the 1st round. The year before that, it was three. Having scouted the camp ourselves, we can honestly say that the event was a major disappointment, or according to some of the more blunt NBA people we spoke with "a complete waste of time." Having attended the last three pre-draft camps, it's hard not to get a sense that the level was declining year by year.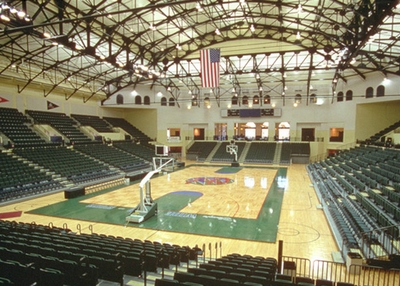 [c]The Milk House--where it all gets settled?[/c]
Everyone agrees that the system was broken and that a change is in order, but is this the right move? To find out, DraftExpress dipped into our network of NBA personnel, the NBA's official Scouting Service, and player agents to find out how the most important sides of the process feel about this new policy.
Here are some thoughts and arguments that came up from these conversations:
- From our calculations, their will be about 23 days available for NBA teams to conduct private workouts. The NBA pre-draft camp will apparently start on May 28th, and actual games will end on May 31st. The NBA traditionally keeps players for an additional three days for media day with lottery prospects (June 1st), physicals, the combine, psychological evaluations, a meeting with the NBA Players Association, and the mini-rookie NBA transition program. The players will then fly out of Orlando for their next destination (home, their first private workout?) on the morning of June 4th, allowing them to work out for teams the next day. The draft will be held on June 28th.
-The deadline for underclassmen and non-1985 born internationals to pull their name out of the draft is June 18th. That means that these players will only have 13 days to gather the type of information they need through workouts and potentially the pre-draft camp to decide whether they want to keep their name in. Most players won't be able to conduct more than 6-7 workouts in that span because of the traveling logistics involved, which of course is paid for by the players and not the teams in order for them to maintain their NCAA eligibility. These guys will have to get very concrete feedback on where they stand before they decide whether to pass up on an invite to the pre-draft camp and then subsequently keep their name in. From our experience, this information is extremely difficult to come by, especially if a player's draft process is to be run by his parents, college coach or AAU coach, as mandated by NCAA rules. This alone could convince a number of underclassmen with shaky draft stock to go to the pre-draft camp, which is exactly the intent.
-There will now be a major crunch from teams competing to bring the same top prospects in for workouts considering the limited amount of time available to work players out. Not every team will be able to see all the players the want , which puts more of an emphasis on a player's college career. Expect plenty of posturing, a lot of unhappy GMs, and a great deal of frequent flyer miles being racked up in the month of June.
-What this does save is a great deal of resources on the part of the teams. For every private workout, a team needs to spend tens of thousands of dollars on transportation, accommodations, food, staff, and more. Take out the 10-15 workouts teams average in May and multiply that by 30, and you get an idea of how much money will be saved with this move, most likely millions of dollars between everyone.
-Since logistically, there will be less days available (23) for workouts than NBA teams (30) who want to work out players, look for certain agents to get creative and sponsor their own workouts after the pre-draft camp in major cities to try to kill two (or better yet 10 or 15) birds with one stone. If an agency can get 10 NBA GMs in one building to watch his group of prospects, or better yet cooperate with other agents to create an even bigger draw, they should be able to lessen the amount of exhausting travel their player will need to conduct, and hopefully get better feedback to evaluate where their client's draft range truly stands. They will need to do more than just have their players shoot standstill wide open 3-pointers, though…GMs will want the agents to relinquish some of the control over how the workout is conducted (or better yet let a team run it) to make sure that they aren't wasting their time by getting on a plane during such a crucial period. That means that a competitive setting is an absolute must.
-In terms of the top prospects, that is, the players who are considered top 20 picks, this probably doesn't change all that much. Historically, most of them didn't do more than a handful of workouts before the pre-draft camp anyway, and with the camp moving up a week, they will have enough time to compensate for that. What that means is, don't expect to see
Kevin Durant
or
Greg Oden
(or even an
Al Thornton
or
Acie Law
) at the pre-draft camp .
-This might make it a little bit more difficult for teams to work out players a second time, though. Quite a few teams liked to bring in a large range of players in early, and then narrow that group down and work them out again in the week before the draft for a final impression. That might not be possible, especially for a player whose stock is volatile.
-Certain teams, like the Houston Rockets for example, liked to conduct private workouts nearly every single day for a solid two months. They ended up working out between 55-60 players last year. With about 3 weeks at their disposal now, and plenty of teams competing with them to look at the top guys, that obviously won't be possible.
-Other teams, like the Indiana Pacers, preferred to bring in a much narrower group of players, with the emphasis anyway being on conducting interviews and letting the coaching staff get to know the type of people they might be spending a considerable amount of time with if they are to draft them. The Pacers only worked out 23 separate players last year for the #17 and #45 picks. It will be interesting to see if the NBA will allow teams to interview players before and more likely during the pre-draft camp to satisfy their need to learn about the personalities of their potential draft picks. Background checks and personal references just got a little bit more important. Some NBA teams spend an extensive amount of money on firms or individuals that conduct almost CIA-like background checks. Look for that to get even more popular.
-The players that will be squeezed most, in turn, could be the more marginal prospects, 2nd round players and undrafted candidates. If they are smart, and more importantly realistic about their chances, that could push them to accept their invites to the pre-draft camp and particularly the Portsmouth Invitational. Just because it makes sense, though, doesn't mean that that's what will actually happen when it's all said and done. Not every player is a good fit for the NBA camp setting (see: Millsap, Paul), though, and from our experience, only a small minority of players end up actually looking good.
-While we unfortunately can't expect top-20 prospect-type players to play in the pre-draft camp (for purely selfish reasons, we'd love to see them there), it will be very interesting to see what happens amongst the "late 1st/early 2nd round" crowd, who progressively have been passing on playing in Orlando or Chicago more and more with each year that passes. Eight of the 20 players drafted in the 20-40 range of the draft last year played in the pre-draft camp, with one of them (
Renaldo Balkman
) being drafted in that range (20th, actually) almost solely based off his performance there. This will essentially be the litmus test of whether or not this new policy on workouts was actually effective, and whether it will continue to be implemented in one form of another in years to come. If we had to take a stab at that number for the 2007 draft based off some of the early feedback we got today, it would probably be around 12-13.
-If the NBA refuses to do physicals and measurements for all players who elect not to participate in the pre-draft camp (and aren't on the elite group of 18-20 players or so on the "physicals only" list), this could throw a wrench in some plans, especially for underclassmen.
-Since there will now be a considerable dead period between the end of the college season and the beginning of workouts, about two months, teams will be forced to go back to the basics—that is, watching plenty of game film. This automatically raises the stock of on-demand scouting services like Synergy Sports Technology, who have a huge library of game film at their disposal and save teams considerable team by cutting down games from 2 hours of tape to 45 minutes, as well as by cataloging film by a player's skill set (all spot-up jumpers, offensive rebounds, pick and roll plays, etc).
-How do the teams feel about all this? From what we've gathered, they want to have as much information as they possibly can at their disposal before they decide who they want to invest a draft pick and potentially millions of dollars on. If a player they picked does not pan out, it's the General Manager that will take the fall.
-How do agents feel about this? Surprisingly, some like it, citing the need to level the playing field and fix a system that clearly wasn't working. Unsurprisingly, others don't, as it takes away a good deal of the control they potentially have over the draft process, and gives them less leeway to manipulate it.
-In case you were wondering to yourself, why is this happening? Think about the amount of money the NBA spends on conducting the pre-draft camp, year in and year out. Now think about the disappointment of hearing from their teams about how useless it is, and how it's becoming even more useless by the year. Consider how successful the NFL is with their combine, where they get something like 99% of draft prospects to participate in at least some part of it, and top 5 picks like
Joe Thomas
of Wisconsin have no problem doing everything the scouts asked of him there. For the NBA, that would be the absolute ideal situation—one stop shopping for NBA draft picks-- but it doesn't look like that is going to happen anytime soon, at least until the league comes up with a solution that is acceptable to all. To accomplish that, they'd have to discuss these matters with the actual decision makers who hold the keys to that and essentially run the draft process—the agents—and in this case, that didn't happen at all.
-What does this mean? Well, this draft class was already looking like it might end up being one of the strongest of all time, but now it gains even more importance, as it will surely be looked at as a turning point in the way the process is conducted.