-NBA Draft Prospect of the Week, December 27th: Chris Singleton
-NBA Draft Prospect of the Week, December 22nd: Jordan Hamilton
-NBA Draft Prospect of the Week, December 14th: Jared Sullinger
-NBA Draft Prospect of the Week, December 7th: Kyrie Irving
-NBA Draft Prospect of the Week, November 30th: Kemba Walker
Jonathan Givony
The
most productive player
in college basketball right now is none other than Arizona's
Derrick Williams
.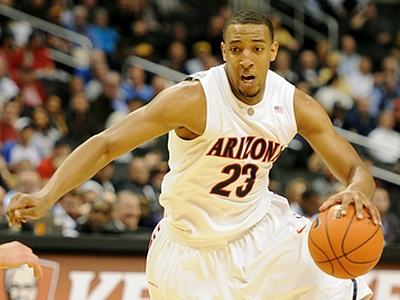 Williams, 19, is blossoming in his sophomore season and rates amongst
the top 5 scorers per minute in the NCAA
, thanks to his proficiency in getting to the free throw line
(he ranks #1 in free throw attempts)
and scoring efficiency (
#1 in true shooting percentage
).
Williams has diversified his offensive game, improved his polish and carried Arizona to a 16-4 record, good for second place in the Pac-10.
Watching his film, the thing that stands out the most is how complete a scorer he's become. Williams is a nightmare for college coaches to gameplan for. He's able to shoot the ball from beyond the arc (knocking down an outrageous 70% of his attempts, on only about one make per game), operate effectively in the post, and create his own shot from the perimeter.
While his 3-point shooting percentages are likely to come down to Earth, and he may not be able to post up in the NBA at quite the same rate, Williams' ability to create shots in isolation situations -- where he ranks in the 99th percentile of college basketball players according to Synergy Sports Technology -- is a highly coveted skill that most certainly will translate to the next level.
Williams doesn't hesitate in anything he does on the basketball floor. He's an extremely fluid, decisive shot-creator. He's a quick thinker who transitions almost instantaneously into scoring mode as soon as he catches the ball (think
Blake Griffin
), showing amazing vision in reading defenses and finding holes to slither into.
The deadly combination he brings to the table with his quick first step, long strides, polished footwork and outstanding body control hasn't been seen in college basketball since
Michael Beasley
. Power forwards at this level simply have no way to slow him down, as evidenced by the
incredible rate
at which he gets to the free throw line. Better yet, he converts 76% of his attempts, up from 68% last season.
Not only can Williams create marvelously, he's also an excellent finisher. He's able to throw down emphatic dunks when given a head start and he shows the ability to contort his body and avoid contact in a manner more reminiscent of a wing player than a power forward.
He finishes with either hand, uses the glass extremely well and has a super soft touch that he uses to coax the ball into the basket from the most difficult of angles. Although he is prone to getting his shot blocked, Williams has such a quick second bounce that he's often able to rebound his own miss and go up immediately with a follow-up attempt, usually before the flat-footed defense can react.
While he's not the biggest player in this draft (he's likely to measure somewhere between 6-8 and 6-9), nor the longest, Williams' athleticsm, polished skills, high basketball IQ and fantastic scoring instincts are tools that NBA teams are in desperate need of these days. Smart, versatile power forwards who can create their own offense and score from anywhere on the floor are viewed by many as the second-most coveted players in the league right now after pick-and-roll point guards.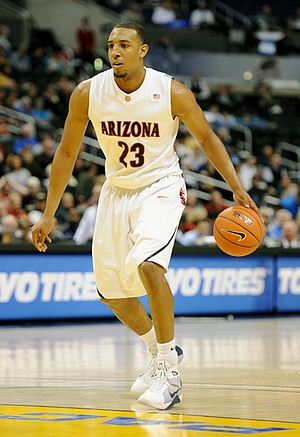 The fact that Williams has become such a proficient outside shooter helps quite a bit, as it allows him to act as an offensive floor spacer as well as a pick-and-pop option -- two areas we see him utilized in frequently at Arizona. He has a quick release, excellent mechanics and shoots the ball with a very high arc. His 3-point shooting is a part of his game that should translate to the NBA despite the limited amount of attempts (27 in 20 games) he's taken on the season. This mostly has to do with his excellent shot selection. You rarely see him force a bad look, and he appears to be a pretty good passer on top of that.
Defensively, Williams puts in a better effort than you typically see from a collegiate go-to guy. He does a good job of staying in front of opponents and shows strong fundamentals, as you would expect from a Sean Miller-coached player. He's usually in an attentive stance both on and off the ball and does his best to bother his matchup, even if he lacks the physical tools to be overly productive in terms of getting his team extra possessions. The aggressiveness he brings on this end will lead to some foul trouble on occasion, though, which is something that has limited his minutes at times this season.
Not incredibly tall or long compared with some of the elite power forwards in the NBA, and surely lacking the quickness or experience to guard the perimeter effectively, NBA teams may struggle to project him as being anything more than an average defender at best at the next level.
Williams' rebounding production has improved by nearly 20% this year on a per-minute basis, but that's more due to his work on the offensive glass -- where his terrific hands, excellent second bounce and outstanding instincts all play a major role -- than on the defensive end. He ranks toward the
middle of the pack
amongst NCAA power forward prospects as a defensive rebounder, something that's unlikely to improve at the NBA level based on what we can see.
Williams' productivity, coupled with the inconsistent performance of many highly-rated young prospects this season, has to be giving NBA scouts room for pause. While most people did not view him as a lottery pick going into the year (he was
barely rated as a top 100 prospect
coming out of high school) teams will have to start giving him strong consideration in the top 10 or even higher if he continues to play the way he has thus far. Williams will be getting looks from any team hoping to upgrade its offense at the power forward position, which happens to be the case with most of the worst teams in the NBA.
Edited by
Patrick Crawley
, Sports Editor for
Neon Tommy
and Managing Editor of
Basketball Fiend
.