Melvin Ejim, 6-6, Senior, Small Forward, Iowa State
---
Latest DX Scouting Reports:
-Damien Inglis
-Khem Birch
-Jordan Clarkson
-Devyn Marble
-DeAndre Daniels
-Spencer Dinwiddie
-Adreian Payne
-Jordan Adams
-Isaiah Austin
-LaQuinton Ross
[url=
-Jabari Brown
-Jerami Grant
-James Young
-Kyle Anderson
-Patric Young
-Russ Smith
-Dwight Powell
-Gary Harris
-Lamar Patterson
-Jarnell Stokes
-Jahii Carson
-Nick Johnson
-Cleanthony Early
-P.J. Hairston
-Zach LaVine
-Artem Klimenko
-Keith Appling
-Tyler Ennis
-Markel Brown
-Jordan McRae
-Rodney Hood
-Doug McDermott
-Juvonte Reddic
-Jordan Bachynski
-Andrew Wiggins
-Elfrid Payton
-Aaron Craft
-Marcus Smart
-C.J. Wilcox
---
Josh Riddell
Melvin Ejim had a tremendous senior season, becoming a key member of an Iowa State team that won the Big 12 tournament, before falling to eventual national champion Connecticut in the Sweet Sixteen. The senior now hopes to turn his productive season where he was named Big 12 Player of the Year into a roster spot with a NBA team.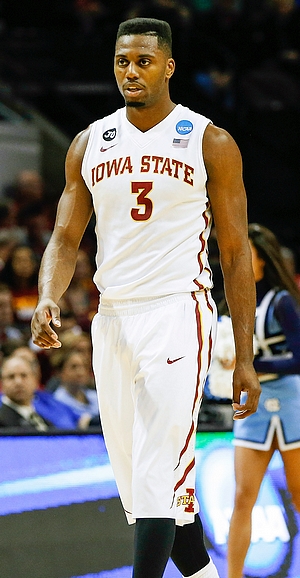 Ejim is somewhat of a tweener at 6'6", not quite tall enough to play the power forward position he often manned in college, but not quite skilled enough to seamlessly transition into a full time role on the perimeter right away. Ejim does possess a strong frame, a long wingspan and solid athleticism, but is already 23 years old, which makes him one of the oldest members of our top-100 prospect rankings. None of his physical tools are astonishing, but he does play extremely hard and has a good basketball IQ, which helps put him in contribute to his team when he is on the court.
Ejim became a more willing outside shooter his senior season, attempting 127 3-pointers, almost doubling his junior year total. He made 35% of his attempts this year and will probably need to continue to do so at the NBA level to stay on the floor. Ejim knew his limitations and didn't attempt many off the dribble jumpers this season, but did look comfortable in a limited sample taking one dribble and pulling up when being run off the three point line.
Ejim is not a prolific ball-handler, being almost strictly a straight line-driver who doesn't possess an elite first step, making it difficult to beat the defense and create an advantage. He's a capable finisher around the rim, though, shooting 59.5% at attempts around the rim, according to Synergy Sports Tech, but was forced to heave up some very difficult floaters at times since he doesn't always have the ball-handling ability to get all the way to the basket. His average skill-level shows in these situations, as he made just 21% of his attempts here, and also doesn't do a great job of drawing free throws.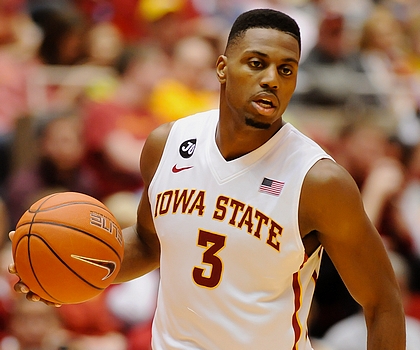 A very good offensive rebounder at
2.9 per 40 minutes pace adjusted
, Ejim showed a good nose for the ball when he crashed the glass. He was called upon to be a key rebounder at Iowa State as a power forward and at times center, and the undersized Ejim showed nice instincts to fight for the rebound despite his lack of size.
Defensively, Ejim has some physical tools that could help him on the defensive end, but clearly will have a transition to playing on the perimeter full time make after mostly guarding big men the last few years. His lateral quickness is just average and he often appears too upright in his stance, losing his focus and showing just average awareness. With that said, Ejim is a relentless worker who puts in terrific effort to compensate for his shortcomings, so it's possible he could adapt in time if given the opportunity.
Ejim will have to fight his advanced age and tweener perception to make his way onto an NBA team. He will need to find a way to differentiate himself from other players, especially given the fact that with his profile, there isn't one area of his game that he can really hang his hat on. An ability to stretch the floor by consistently hitting NBA 3-pointers would be a great place to start, but teams will also want to see him defend his position consistently as well.
Ejim will need to impress during the pre-draft process to show that he belongs in the NBA, and will also have opportunities to prove himself in summer league, training camp, the D-League or some combination of the above to find his way onto an NBA roster.