Eric Maynor
announced his arrival on the national scene in March of 2007 when as a sophomore he torched Duke for 22 points, including a game winning jumper that propelled Virginia Commonwealth to an upset of the Blue Devils. Since that day it's essentially been a countdown to the day when one of the best guards in Rams history would throw his name in the NBA Draft.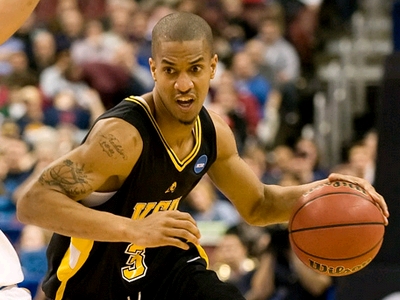 The North Carolina native decided to return for his senior year and put his final stamp on his place in VCU history, posting averages of 22.4 points and 6.2 assists, launching his stock into discussion for the first round. Maynor's career came to a close in the first round of the NCAA Tournament this season, losing to UCLA, despite notching 21 points, 6 rebounds and 7 assists.
Now with a little less than two months until draft night, Maynor is in the process of finishing up his time as a student at VCU while also preparing himself for what will be a whirlwind tour of NBA teams and cities. Before the madness truly begins, Maynor was nice enough to sit down and talk with DraftExpress about his time at VCU and how he is getting ready for the draft process.
DraftExpress:
What have you been up to since the NCAA Tournament?
Eric Maynor:
I've been in the gym working out, trying to get ready for this process. I had to deal with choosing an agent and all that. But really, I'm just focusing on getting ready for the draft.
DX:
What are you doing to prepare yourself for these NBA workouts?
EM:
I'm trying to be as conditioned as possible; I know that's going to be key. With these workouts you're going from city to city working out, so I know it's going to be important to be well conditioned.
DX:
Are there any weak points of your game that you're focusing on?
EM:
Basically with my shooting, I'm trying to get familiar with the NBA three before I go into these camps. I think that would be a good thing.
DX:
Where have you been working out primarily?
EM:
I'm in Virginia still at school. I graduate May 16th, so I'll be here until then working out.
DX:
Let's rewind a little bit. You weren't a very highly touted player coming out of high school, why do you think you slipped under the radar of some of the bigger college programs?
EM:
Everybody was knocking on my jump shot. I couldn't really shoot consistently and I didn't have the shot mechanics to play in the ACC or a conference like that. So everyone would knock my shooting in high school and I think that was the main thing.
DX:
Other than VCU, what other schools were recruiting you?
EM:
Basically everyone in the Colonial Conference was recruiting me. There were some other schools like College of Charleston, Appalachian State and East Carolina. Pretty much it was just mid-majors.
DX:
Do you think the bigger programs and recruiting services out there missed the boat on you, or did you improve that much in college to the point where you are now?
EM:
Coming out of high school I felt like I could play on that top level, with the ACC or whoever. So for me, it was just about going somewhere and playing. Especially when I go play against the top notch or the big time schools, I really show them that maybe they did kind of miss out on me. But I've worked so much on my game and I've improved so much since high school.
DX:
Do you feel that playing in the CAA has hurt you as far as the NBA is concerned, or have you done enough as far as showcasing your ability on the national stage when given the chance?
EM:
I think I've showcased my talent on the national stage pretty well. Every time we've played against a big school I think I've played really well. It's not even that though; I think college basketball is college basketball whether you're a mid-major or a high-major. I've gotten to play against some of the best in college basketball; I don't think there's going to be any problems with that when it comes to the NBA. I've gotten to play against top notch competition all around.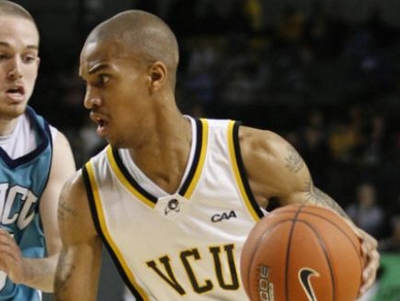 DX:
Can you talk about your relationship with Coach Anthony Grant during your time at VCU?
EM:
Coach Grant came here my sophomore year and we became real close. He became like a second father to me. The relationship was so tight that he helped me pick my agent, he still checks in to see what I'm doing, and we still talk all the time. He isn't just a person who thinks about basketball, he really cares about his players and what they're doing in life.
DX:
What's the most important thing you learned from him over the years?
EM:
Always go out and give your best. Never take anything for granted. No matter what, every time I stepped out on the floor, he told me to be the best player on the court.
DX:
From the tape we've watched of you, we feel that some of your biggest strengths include your feel for the game and your natural instincts. How are you going to be able to show off these abilities in a workout environment that doesn't have any 5-on-5 action, but instead is largely about individual drills?
EM:
Me being a true point guard, I think I've got skills that allow me to be at my best a lot of the time in one-on-one situations. Like I said, conditioning is going to be a big key, because you're always going to know when guys come in there and they haven't been working. I can come in and show the NBA scouts and GM's that I'm conditioned and have been working hard all the time.
DX:
As a defender, what do you feel are your strengths? What do you think you need to work on?
EM:
I think I've got to work on that a lot. There were times where people have said that I've taken plays off on the defensive end, but being at that next level you're going to playing against an all-star almost every night. Basically it's all in my mind; I know I can defend I just have to go do that now.
DX:
In the NBA do you see yourself being able to come in and start right away?
EM:
That's my goal. I strive to be the best and I'm never going to settle for anything less than that. I don't want to be a guy who just goes to the NBA to say that I'm in the NBA. I want to get put in a great situation whether that means backing someone up to begin with or starting. I'm going to work to get playing time though.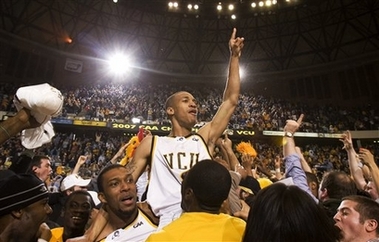 DX:
At the college level you were a big time scorer from the point guard position. In the NBA, do you see yourself continuing to be a scorer or will you develop as more of a pass first guard?
EM:
I think I'm going to establish myself as a pass first guy. You've got guys that are all-stars who are putting up 28, 29 points per game. That's what those guys are paid to do, score. These teams want someone who can get those guys the ball and run a team. They want someone who can get those guys their shots and find them in their sweet spot.
DX:
This draft class is very strong at the point guard position. With players like
Ty Lawson
,
Jonny Flynn
and
Brandon Jennings
in the mix, what do you think your game has that can separate you from everyone else?
EM:
You've got some guys out there who are more of a combo guard, but I'm a true point guard. I think that is going to be a big key for me.
DX:
At this point in the process, do you have any expectations for where you think you'll be drafted?
EM:
You know I hear a lot about mock drafts and stuff like that, but I'm just trying to stay focused because you never know what will happen on draft night. I've wanted to play in the NBA my entire life and I want to be drafted in the first round; I want to be a lottery pick. But everyone wants that, really I just want to land in the right situation for me.
DX:
What's been the best part of this process so far and what's been the worst?
EM:
I haven't had anything bad yet. I think picking my agent and getting that off of my back was the best thing. It's just time to go now.