A detailed look at the rosters for the NBA Basketball Without Borders Global Camp, which will be held in New Orleans during NBA All-Star Weekend 2017.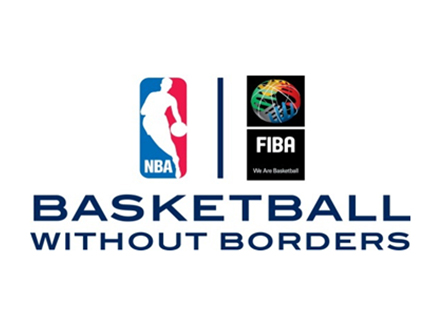 The inaugural Basketball Without Borders camp, run by the NBA and basketball governing body FIBA, was held in 2001. Since then, BWB has hosted players from across the globe at camps in 22 countries on five continents.
A welcomed addition to the scouting calendar when the camp was held for the first time in 2015 at All-Star Weekend in New York City, the BWB Global Camp gives NBA team personnel unparalleled access to the future of global hoops on North American soil, saving quite a bit of time and money, and giving prospects invaluable exposure in front of top-level decision makers.
This year figures to continue the great tradition of the Basketball without Borders program while building a bridge between the event and the NBA's new
Global Academy Initiative
, which is already underway in several countries around the world. Some of the players attending are indeed some of the select few currently in the NBA Academy pipeline, which will continue to grow side by side with the BWB program for years to come.
We also find a heavy influence of internationals currently enrolled in American high schools, which makes sense for logistical reasons. In the future, some of these players may elect to take the NBA Academy route, but for now thousands of young prospects pour into the US every year to enroll in high schools and prep schools, and will end up playing college basketball.
DraftExpress will once again be in attendance covering all three days of the camp and evaluating the prospects in attendance.
Directors and Staff
Current and former NBA players in attendance will include
Cheick Diallo
(Mali),
Wayne Ellington
,
Justin Holiday
,
Meyers Leonard
,
Thon Maker
(South Sudan),
Emmanuel Mudiay
(DR Congo), Jamal Murray (Canada),
Adonal Foyle
(St. Vincent and Grenadines), Rushia Brown, Ebony Hoffman, and Ruth Riley as well as select players from the BBVA Compass Rising Stars Challenge. They'll be joined by current and former NBA coaches including Joe Connelly (Denver), Jay Hernandez (Orlando),
Fred Vinson
(New Orleans), and Matt Riccardi (NBADL).
Gersson Rosas (Houston), Marin Sedlacek (Philadelphia), Masai Ujiri (Toronto), and Patrick Hunt (WABC) will serve as camp directors. Wally Blase will serve as the camp's athletic trainer.
Camp Roster
Like last year, this year's camp roster features plenty of familiar names, some unknowns, a few returnees, and plenty of future NBA prospects, although very few will be draft eligible this June. The 41 attendees hail from 24 different countries and include a total of five consensus top-15 prep prospects from the 2017, 2018, and 2019 classes.
Roster Analysis
Canada is well represented at this camp, with six players other than Barrett on the roster in
Andrew Nembhard
,
Emmanuel Akot
,
Luguentz Dort
,
Simi Shittu
,
Ignas Brazdeikis
and
Noah Kirkwood
.
Shittu is perhaps poised to make the most immediate impact, as the 6'9 power forward has long been hailed as one of the top prospects in the 2018 high school class, and has quite a bit of experience in FIBA settings, the Nike EYBL Circuit, and three separate showings at adidas Nations the past three years. Shittu struggled at the FIBA U17 World Championship in Zaragoza last summer, making just 41% of his 2-point attempts and 37% of his free throws, but has rebranded himself as somewhat of a point forward this year in high school with Vermont Academy. It will be interesting to see how his perimeter shooting and overall skill-level is evolving, as he's already a gifted athlete with a terrific frame who rebounds extremely well and guards multiple positions.
-6'9 power forward Silvio De Souza is another elite 2018 high school prospect. He is making a return to the BWB Global Camp after participating in the 2015 version in New York just a few weeks after arriving in the US from Angola. He's since made a name for himself on the high school and AAU circuit, completely dominated the FIBA U18 African Championship, and even saw some minutes with the Angolan senior national team in the FIBA Olympic Qualifying tournament this past summer. A gifted athlete with an outstanding motor, De Souza will certainly up the intensity level of this event and provide a major test for the other big men in attendance.
Besides De Souza, there are quite a few other prospects invited to this camp originally born in Africa who are now playing high school basketball in the US.
Abdoul Coulibaly
,
Blaise Keita
and Moulaye Sissoko are three participants from Mali who have arrived in the States within the past year or two. Tarek Raafat is an American-Egyptian point guard at Ridgeview high school in North Carolina. Souleymane Doumbia is a big man from the Ivory Coast playing at Athlos Leadership in Texas.
-
-
-
Other European participants include power forward
Sergi Martinez
, point guard
Arnas Velicka
and wing Andrija Marjanovic, who are all coming off a strong showing in the Adidas Next Generation Tournament in L'Hospitalet playing for FC Barcelona. They will be joined by Germans
Isaac Bonga
and
Philipp Herkenhoff
.
-Bonga will be one of the main attractions at this camp for NBA scouts, as he's established himself as one of the top international prospects born in 1999 with strong showings at the U16 European Championship, the NBA Basketball Without Borders Europe Camp in September, and recently the adidas Next Generation Tournament in Kaunas. He's already seen a handful of minutes at the pro level in first division Germany with Frankfurt, and is coming off some very strong performances recently in the third division, where he plays mostly at point guard despite standing 6'9. Bonga's ball-handling, passing and overall creativity give him great upside to grow into, but NBA scouts will want to get a better feel for where he stands in terms of his perimeter shooting and explosiveness, areas where he'll have to improve to reach his full potential as a prospect.
-Jacob Epperson was a complete unknown when he left Australia last spring, but quickly emerged as a priority recruit for many elite level colleges with his performances on the AAU circuit. His body is still at an early stage of development, so it will be interesting to see how he's able to fare in this setting.
Other Australians invited include
Callum Dalton
, and
Sam Froling
, the brother of last year's MVP,
Harry Froling
(now redshirting at Marquette after transferring from SMU following just one semester). New Zealand will have two participants from their U18 national team that heroically knocked off Australia at the U18 Oceania championship and secured a berth at the U19 World Championship. They are Quinn Clinton, a combo guard committed to New Mexico, and Taane Samuel, an athletic combo forward who has BWB experience from the Asia Camp last summer.
Argentineans
Francisco Caffaro
and
Lautaro Lopez
will represent South America at the BWB. Caffaro is an athletic 6'11 big man who is currently enrolled at the NBA Academy in Canberra, Australia. Lopez is a creative point guard already seeing minutes in the Argentinean first division. Unfortunately,
Pedro Barros Nunes
from Joventut (via Brazil) was forced to withdraw from the Camp due to an injury.
Asia is also well represented with Junjie Wang and Haofeng Sun traveling from China, Kevin Zhang, a solidly built Chinese forward and class of 2018 high school recruit currently enrolled at La Lumiere in Indiana, and Jae Min Yang of South Korea, who is playing in Madrid with Torrelodones. Yang had a strong showing at the U17 World Championship in Zaragoza, averaging 14 points per game for a South Korean team that exceeded expectations beating China and France and qualifying for the quarterfinals. India is sending a 7-footer in Aashay Verma, who is currently enrolled in the NBA Global Academy in Australia.