This weekend DraftExpress will convene on New Haven, Connecticut to take in some of the top players the world of prep school basketball has to offer. This event, organized by Adam Finkelstein, has treated us well over the past few years, allowing us to get invaluable early glimpses at players such as
Michael Beasley
,
Tyreke Evans
,
Devin Ebanks
,
Craig Brackins
,
Avery Bradley
and others. This will be our fourth consecutive year in attendance.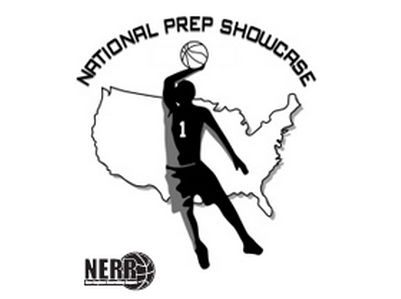 Most of our intrigue will revolve around 6-10 man-child
Andre Drummond
,
regarded by many
as the top prospect in the high school class of 2012, and swingman
Will Barton
, a consensus top-10 recruit according to most scouting services.
Beyond Barton and Drummond, there will surely be other prospects catching our eye. Here are some of the main ones we'll be looking at, along with the school they are committed to, as well as the schedule. Unless noted, players listed are members of the 2010 high school class. Some teams play twice, but their prospects are listed only the first time they play.
Friday, November 20
-12:00p.m. St. Thomas More School (CT) vs. Lee Academy (ME)
Andre Drummond
(2012, top-5 recruit)
-1:45p.m. Notre Dame Prep (MA) vs. Hargrave Military Academy (VA)
Antonio Barton (SG/PG- Memphis)
Cleveland Melvin (6-7 PF, UConn)
-3:15p.m. South Kent School (CT) vs. Mack Academy (NC)
Dominique Ferguson
(FIU, top-50 recruit)
Lorenzo Brown (NC State, top-25 recruit)
Isiaiah Epps (Pitt, top-100 recruit)
Shawn Kemp
(Auburn, top-100 recruit)
Mardracus Wade (Arkansas, top-100 recruit)
JJ Moore (Pitt, top-100 recruit)
Jesse Morgan (Seton Hall)
Russ Smith- (Louisville)
Tahj Tate (Undecided)
-5:00p.m. Winchendon School (MA) vs. Massanutten Military Academy (VA)
Markus Kennedy (Villanova, top-100 recruit)
Angel Nunez (2011 top-50 recruit)
Khem Birch (2012, top-10 recruit)
-6:30p.m. Proctor Academy (NH) vs. Wilbraham & Monson Academy (MA)
Grandy Glaze (2011 top-100 recruit)
-8:00p.m. Northfield Mount Hermon (MA) vs. Fork Union Military Academy (VA)
Saturday, November 21
-9:00a.m. Lee Academy (ME) vs. Massanutten Military Academy (VA)
-10:45a.m. St. Thomas More (CT) vs. Fork Union Military Academy (VA)
-12:30p.m. Bridgton Academy (ME) vs. Hargrave Military Academy (VA)
-2:15p.m. Winchendon School (MA) vs. Mack Academy (NC)
-4:00p.m. New Hampton School (NH) vs. NIA Prep (NJ)
Evan Smotrycz (Michigan, top-50 recruit)
Shaquille Thomas (6-7 SF/PF, top-100 recruit)
-5:45p.m. Notre Dame Prep (MA) vs. Champlain St. Lambert (CAN)
-7:30p.m. Brewster Academy (NH) vs. Worcester Academy (MA)
Will Barton
(Memphis, top-10 recruit)
Naadir Tharpe (2011 top-100 recruit)
Richard Peters (Oklahoma, 2011 top-100 recruit)
C.J. Fair (Syracuse, top-100 recruit)
Maurice Walker
-9:00p.m. Maine Central Institute (ME) vs. Kiski School (PA)
Sunday, November 22
-10:00a.m. Brewster Academy (NH) vs. NIA Prep (NJ)
-11:45a.m. Bridgton Academy (ME) vs. Tilton School (NH)
Gerard Coleman (Providence, top-50 recruit)
-1:30p.m. Northfield Mount Hermon (MA) vs. Maine Central Institute (ME)
-3:15p.m. South Kent School (CT) vs. Champlain St. Lambert (CAN)
-5:00p.m. New Hampton School (NH) vs. Kiski School (PA)
-6:30p.m. St. Andrew's School (RI) vs. Blair Academy (NJ)
Mike Carter Williams (Syracuse, 2011)